Harbers Millwork specializes in the manufacturing and installation of custom cabinetry and woodworking.
We take pride in fine details and quality of every project. With over 10 years experience, we look forward to working with you to design and customize your project to best suit your desires, making the best use of your space.
Your home.
It's not just a place to live… It's your place to thrive.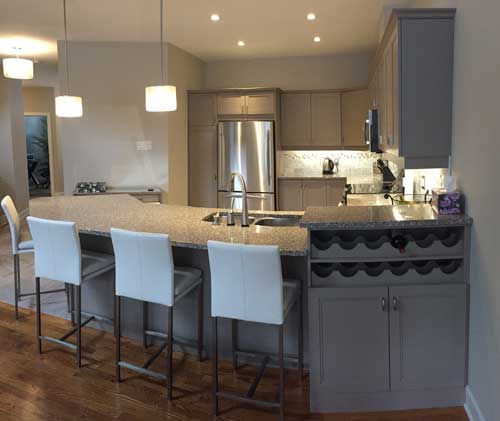 We specialize in:
Kitchens
Bathrooms
Storage Solutions
Custom Furniture
Built-ins
Mantles
Kitchen Cabinet Reface and Respray
Countertops
And more!
We specialize in:
• Kitchens
• Bathrooms
• Storage Solutions
• Custom Furniture
• Built-ins
• Mantles
• Kitchen Cabinet Reface and Respray
• Countertops
• And more!
Make your house a home.
Call 613-802-8206 or email us today to see how Harbers Millwork can help customize your home.
Want to keep up with what we're doing? Follow us on social media: